Stay Up To Date With Us!
We will never spam you or share your email address.
Game Sound Design Strategies
GSD Strategies
Check out the gamesounddesign.com strategies when you are feeling creatively uninspired. Each random strategy will present you with a new avenue to pursue. Give them a try!
Game Sound Design Glossary
GSD Glossary
Our game audio glossary has all the sound terms you have been wondering about. Game audio can be confusing enough without having to deal with a new technical language. We are constantly updating the database with new terms that relate to not only game audio but game developer terms as well.
Game Sound Design Interviews Alice Bernier
Interview by George Spanos
Game Sound Design: Alice Bernier has worked on many AAA game titles including Quantum Of Solace, Transformers: Revenge Of The Fallen, Kung Fu Panda, Spider Man 3, and Prince Of Persia.
Hi Alice, you've been really busy lately, and you have managed to complete about one project a year for the past five years. Do you find it hard to keep motivated with such a heavy schedule?
Alice Bernier: I've learned a lot, from different game engines and sound engines both third party and in-house. I have worked with different development teams and studios as well.
I guess I'm an adaptable sound designer and I like challenges. Going from crunch to crunch is tough on the personal life sometimes. I'm probably a workaholic!
GSD: One of the most recent titles you have worked on was Quantum Of Solace. Did the movie play a big part in the overall sound design of the game?
AB: Hmmm, on this project I did in-game ambience and special sound effects which were more related to the locations, not the movie (Lake Como in Italy, Venice in Italy and even a cave in Bolivia). Dialog and music design were similar to the movie however.
GSD: You started your career as a Quality Assurance tester at Gameloft. Did you have aspirations of becoming a sound designer before entering into QA, or did you come to the realization while working in the QA department?
AB: Yes, I wanted to become a sound designer but there were no sound designer job openings at that time and I needed to work... and I was a poor musician at the time so QA is a good way to learn how to work on a dev team. Then it's also easier to submit your resume to the right person when there are job openings in the sound department!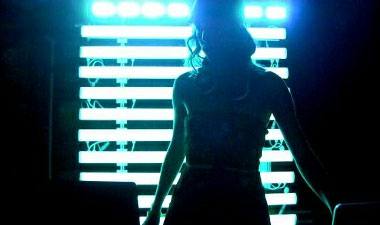 GSD: Your past game developer experience is also as a sound integrator. Can you tell us the difference between that job versus the job of sound designer?
AB: It's basically sound implementation. It's a sound designer's assistant... at the end of the project when the sound team needs help to implement a lot of sound assets into the game and fast. A sound designer will design the assets and implement them most of the time, but on some projects with a tight schedule they need a sound integrator as well. Being a sound integrator/implementer is a good way to become a sound designer. You get to work closely with the designers and you learn the game pipeline and tools as well.
GSD: You started in the audio industry working as a music sound engineer. Why did you make the switch to games?
AB: Two main reasons. Reason number one is because that's where the jobs are most of the time. Reason number two is because video games are exciting projects to work on. Games are challenging interactive multimedia and you get to work with a bunch of people as well. I have also played video games since I was a kid.
GSD: Given your past experience as a sound integrator, how closely do you work with the audio programmer on your current games?
AB: It's close teamwork usually, these guys fix our audio code related bugs and also they can build the tools we need in order to make the sound work correctly in-game. The audio programmer person is probably the sound designer's best friend on a project. I personally like to implement the sound assets I design; sound integrators usually talk to the audio programmer and request features and report tool bugs... but I think it's mainly on the sound designer or lead sound designer's shoulders to ask for good sound tools and features at the beginning of a project, it's part of the design even if it's a technical task.
GSD: Like many sound designers, you are also actively involved in music outside of work. Do you find parallels between your music and your sound design?
AB: Yes, electronic music is a serious hobby for me. I like cutting edge tools and gizmos... playing with these outside from work gives me more knowledge I think. I also own a record label and I play live electronics and DJ sometimes at clubs when I have time. I frequently use synthesizers and musical instruments to do sound design as well. I did some remixes and composed original music for some projects I've worked on when they needed extra music.
GSD: This industry, like many technology related industries, has its fair share of men in key positions. In your opinion, why do you think there are not as many women game developers?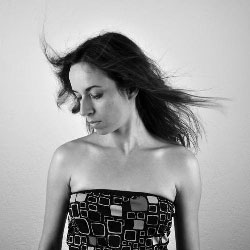 AB: Maybe because its computer related, a lot of men do their studies in computer science. Also, gamers are men most of the time. But there are more and more women now getting into the industry, especially on the art and graphics side. And there are also more and more female gamers... and I know two other sound designer women! Yay.
GSD: If you can give one piece of advice to other hopeful women game designers, what would it be?
AB: Don't be afraid to get your hands dirty, even if you are a designer you will need to work in a very technical environment and sometimes under pressure, but stay focused, do what you need to do and it will be all good!
You can hear some of Alice's music here